Our Mission
To pass on faith to our children through engaging the whole family with the Bible in vibrant worship – involving learning, fun, enquiry and discussion.
Our dream is that every child will feel loved, called and alive to the promises of God in their hearts, because their family was equipped to worship and share together. Faith4Families is a not-for-profit charity. We rely solely on the support of people who believe in the vision of providing resources to help parents pass on faith to their children.
If you would like to support this ministry we would be so grateful!
watch our 2-minute video about faith box
Mary has instigated numerous innovative programmes for parents and young people over her 45 years in ministry. With her husband Ian Grant, Mary spent 30 years leading Youth for Christ in New Zealand, and later with him founded and grew the organisation Parents Inc. (now theparentingplace.com). She currently chairs the Board of Trustees of Faith4Families, which she established with Nikki Watkin and other parents in 2010. Mary is a recipient of a Queens Service Commemorative Medal 1990 and the Living Legend Award Auckland City Council 2006.
Nikki is a full time minister of Kohimarama Presbyterian Church with background in social work and a history of creating and actioning imaginative programmes for children. She runs many community programmes and is constantly envisioning fresh ways of presenting Christian truth to children. Her energy and love for people means she is highly respected in the wider community as well as amongst children's ministry professionals. She and her husband Richard (who is also ordained) have four wonderful children ranging in age from their twenties to ten years old.
Originally from South Africa, wife and mother of a beautiful four-year-old daughter and baby boy. Brought up in a loving Christian home and born again and baptized early adulthood. She has more than 15 year of customer service and sales experience and also worked as Grants Assistant for the Lottery Fund in the UK. She is passionate about church, families, prayer and empowering parents and families to not only survive but THRIVE. She joined the Faith4Families team mid-2018 as administrator and took on the Director's role September 2019. She is very excited about serving as God's hands and feet reach, equip and empower Christian families.
Melodie Oosthuizen, Administrator
Melodie has been calling New Zealand home since 2016. Wife and Mother to incredible husband and two beautiful boys aged 4 and 2. Background and skills include administrative, financial and secretarial support. Passionate about Jesus, her family, exercise and gardening. Joined the Faith4Families team in April 2019 as administrator and cover support for Wendy while she was on maternity leave but is now permanently part of the team. Excited about the future and putting her skills to work in order to reach a lost generation by building up faith in our youth.
Nancy Green, Board Member
Nancy Green has 25 years in children's ministry and leads Champions Bible classes at St Heliers, Cornwall Park and Stanhope schools. She and her husband Brendon homeschooled their 4 children for 5 years and attend The Upper Room church in Auckland. After whangai-ing one of her children to her husband's Maori grandmother, she speaks from the heart about using the 2000 days in our Window Of Opportunity (ages 5 to 12 years) to WOO our children to Christ.
Rachel Ballentyne, Board Member
Rachel currently works as Development Coach for mainly music NZ, and has for many years been involved in running mainly music, Sunday School groups and been involved in youth programmes. Her background is in marketing. Rachel is married to Mike, and they have four children aged 17, 15, 12 and 9.
Jennie Milne, Board Member
With a background in occupational therapy and mental health, Jennie 'New Zealandised' and established the How to Drug Proof Your Kids program for Focus on the Family, NZ in 2002. Jennie is happily married to Scott and they are parents of three adult children and grandparents to a darling wee granddaughter. Her passion for family, community, marriage and volunteerism can be seen through involvement in the Dr Judith McCann Trust for Parenthood education, the co-founding of Campaign for our Children in 1998, convening and teaching Bible in Schools, and numerous voluntary leadership roles in the local schools and church. She has also worked as a parent coach for Parents Inc. and Families Leader at St Paul's, Symonds St and is currently working as a funeral celebrant www.flourish.family Jennie believes Faithbox is a tremendous vehicle to help parents pass on their faith to their children in a fun and vibrant way.
In February 2013, Ian Grant was awarded the title of 'Senior New Zealander of the Year'. The Governor General stated that Ian, along with his wife Mary, had impacted thousands of New Zealander's lives over decades of leading parent education in New Zealand, including ground breaking work in establishing The Parenting Place and, more recently, Fathers Who Dare Win which has the express goal of changing the way New Zealanders perceive the role and practice of fathers in the kiwi family. Ian ran Youth for Christ for 33 years and is a sought-after speaker on Rhema radio, NZ television, and national conferences, service clubs, schools and church events. Ian and Mary have authored nine books between them, all of which have been best sellers in Australia and New Zealand.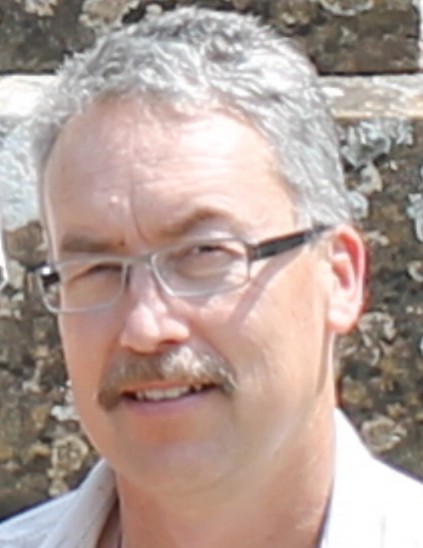 Richard Ward, Board Member
Richard has been serving as Chaplain at Mt.Eden Corrections Facility in Auckland since 2015, and is also Prison Chaplaincy Regional Manager (Auckland). Prior to this he had job shared parish ministry in Presbyterian churches with his wife, Nikki Watkin, and they have four children. Richard serves on the Board of Trustees of his local high school, and is a leader at Keas, the junior section of Scouts NZ.